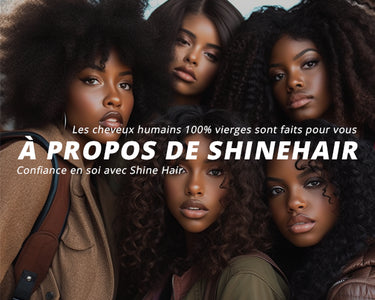 TERMES ET CONDITIONS
These terms and conditions apply to the use of this website; use of this website constitutes full acceptance of these terms and conditions. If you do not agree to these terms or any part of them, you must not use this website.
You must be at least 18 years old to use this website. By using this website and agreeing to these terms and conditions, you warrant and represent that you are at least 18 years old.
Shine Hair owns the intellectual property rights in the website and the material on the website. Subject to the license below, all such intellectual property rights are reserved.
You may view, download for caching purposes only, you must not use this website in any way which causes, or may cause, damage to the website or impairment of the availability or accessibility of the website; or in any way that is unlawful, fraudulent or harmful, or in connection with any unlawful, unlawful, fraudulent or harmful purpose or activity.
You must not modify the physical or digital copies of any Content that you print off or download in any way, and you must not use any illustrations, photographs, video or audio, or any graphics separately from any accompanying text.

Please note that there may be some orders that we cannot accept and must cancel. Shine Hair reserves the right, in its sole discretion, to refuse or cancel any order for any reason. Some situations that may result in your order being canceled include limitations on quantities available for purchase, inaccuracies or errors in product or pricing information, or problems identified by our credit and fraud. We may also require verification or additional information before accepting an order. We will contact you if all or part of your order is canceled or if additional information is needed to accept your order.

While Shine Hair strives to provide accurate product and pricing information, pricing or typographical errors may occur. Shine Hair cannot confirm the price of an item until you place an order. In the event an item is listed at an incorrect price or with incorrect information due to error in pricing or product information, Shine Hair shall have the right, at our sole discretion, to refuse or cancel any order placed for this item. In the event an item is priced incorrectly, Shine Hair may, at our discretion, either contact you for instructions or cancel your order and notify you of such cancellation.

You hereby indemnify Shine Hair and agree to keep Shine Hair indemnified against all loss, damage, cost, liability and expense (including, without limitation, legal fees and any amounts paid by Shine Hair to a third parties in settlement of a claim or dispute on the advice of Shine Hair's legal advisors) incurred or suffered by Shine Hair arising out of any breach by you of any provision of these terms and conditions, or arising out of any claim that you have breached any provision of these terms and conditions.


Thank you for your understanding and please respect scrupulously the conditions above. We hope Shine Hair brings you a more pleasant and comfortable shopping environment here.

APPLICABLE LAW
Upon your purchase, a billing statement including shinehair.fr and the country code such as HK , FR , etc. will appear on the payment page and/or on your card statement. All purchases are governed by the local laws of the corresponding country, as indicated by the country code in the billing statement.ion.