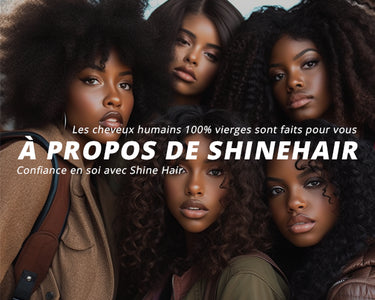 PAIEMENTS ET PRIX
1. PAYMENT OPTIONS
We accept PayPal, credit cards and installment payments through Klarna.

2. PRICE AND CURRENCY CONVERSION
All prices listed on the website are in Euros (€). For international orders, the bank that issued your credit/debit card determines the exact exchange rate you will be charged. The amount charged to the source of original supply is refunded in full upon refund by the seller.

Please note that we cannot be held responsible for discrepancies caused by exchange rate fluctuations. In order to determine an estimated exchange rate for your currency, we recommend using the online currency converter.

3. TAXES AND DUTIES
Please note that taxes and duties are not included in the price of the good you purchase from our website. Buyers should be responsible for taxes and duties in order to receive the package.
These fees are not collected by SHINE HAIR, so we cannot state the amount, nor can they be refunded.
Please contact your local customs authority for more information.

4. PAYMENT SECURITY
Payment is made through PayPal and banks, so SHINE HAIR has no way to save your card information.
SHINE HAIR does not retain payment account information.

5. SHIPPING AND VERIFICATION
Before making payment, please make sure you provide the correct delivery address (street number and name, city, state and zip code). If the information is not complete and detailed, we must contact you for further verification because we cannot deliver wrongly. address.